What is STATA ?
---
10 March 2019
WHAT IS STATA?
Stata is a command- and menu-driven software package for statistical analysis. It is available for Windows, Mac, and Linux operating systems.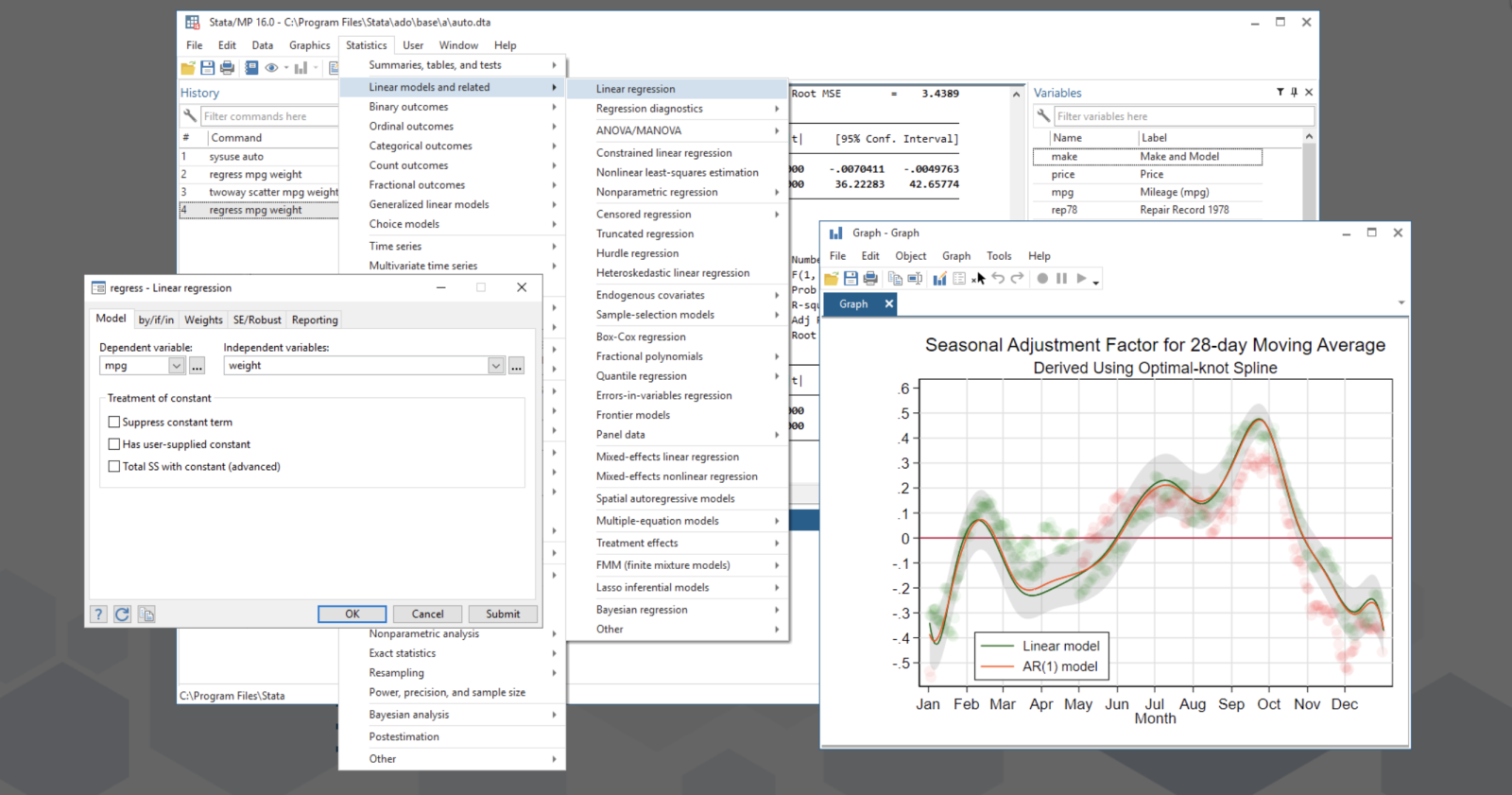 WHY USE STATA?
Analysis can be performed using drop-down menus or syntax, accommodating both beginners and advanced users.
Cutting-edge statistical methods.
Excellent built-in support for structural equation modeling.
Models can be specified via syntax or with a path diagram.
Large, active online community; repositories of user-contributed packages.
New in version 15: Support for markdown.
See also R/RStudio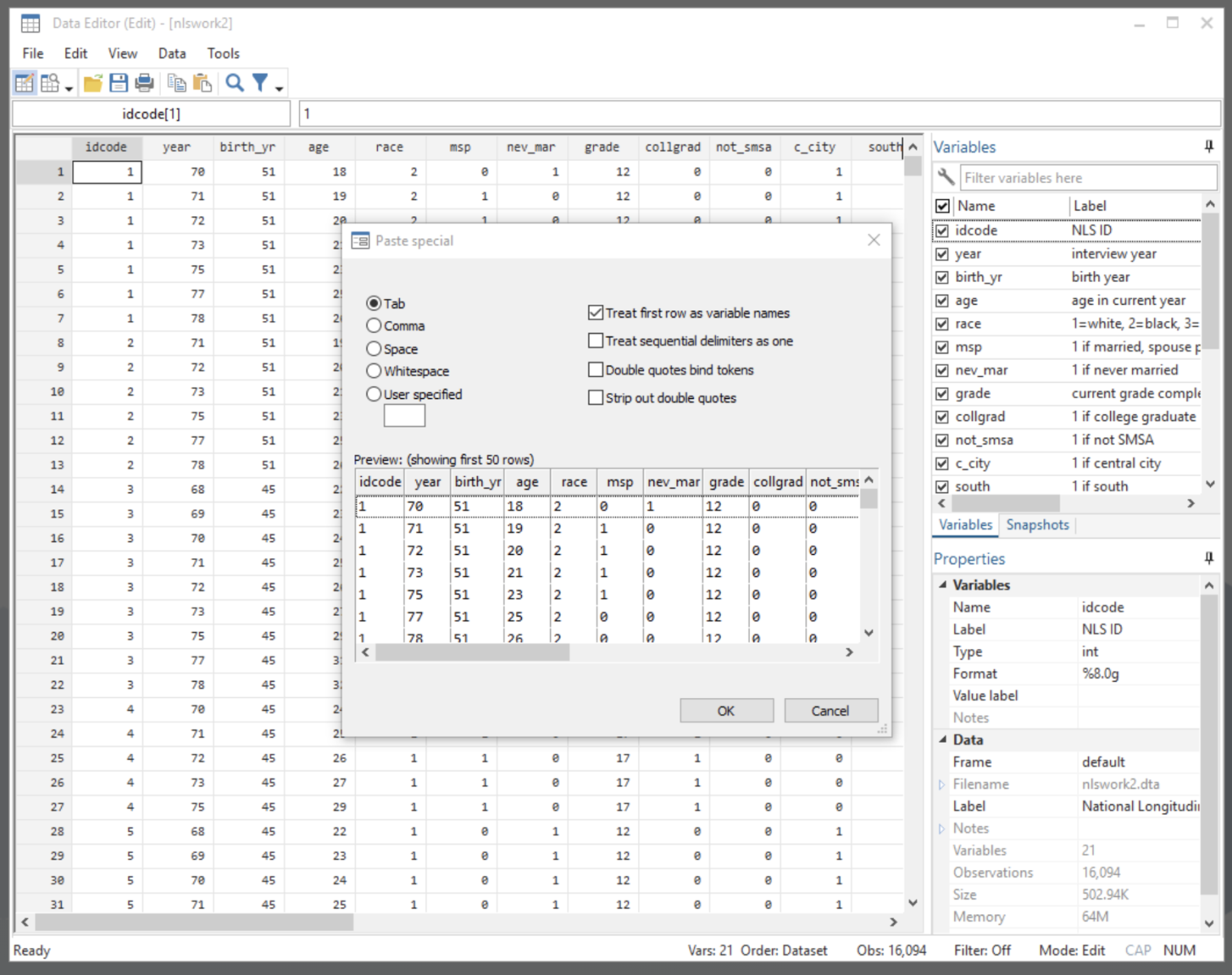 WHAT FILE TYPES ARE TYPICALLY ASSOCIATED WITH STATA?
.do - File containing Stata syntax commands.
.log - Log of the output from the execution of do files or menu-driven commands.
.dta - Stata data file format.
.gph - Stata graph file format.
.stpr - Stata project file.
.stsem - Stata SEM Path Diagram file.
WHAT VERSION OF STATA DOES KENT STATE CURRENTLY USE?
Currently, Kent State does not license Stata. Kent State faculty, staff, and students interested in Stata must purchase their own license.
---